I am very excited to share that I was recently selected as one of the 75 Maine artists to be included in the Art Maine Annual Guide for the 2019.
Welcome to
Whimsical Maine Art
As a Maine artist, my work is inspired by the natural beauty, landscapes and culture of New England. The rich colors, the textures, the energy all inspire and invigorate my compositions.
I strive to infuse a playful quality into my work that shares the joy and happiness of my art making with others. I hope you will enjoy my work.
XO Kristine
There is a lot happening in the studio ... Check it out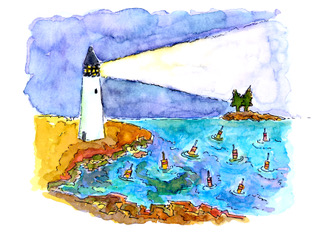 Recently chosen as a featured gift in the OLD PORT MAGAZINE's December 2018 Maine Gift Guide
Kristine is an author and illustrator of the sweet little children's book titled I Love You to Ten. This Maine Counting book is perfect for snuggling in with emerging readers to share the story of Abby, a young girl, being tucked into bed by her parents. As she drifts off to sleep lots of Maine friends come to wish her Happy Dreams.
Be sure to pick up your copy today at one of the many local shops throughout New England. You can also find it online at www.iloveyoutoten.com.
As a Butterflys is a project close to Kristine's heart. It is designed to offer accessibility to a gentle and easily affordable work of art.
Each butterfly is hand made using recycled books, found poetry, paints and special packaging. Every project is tailored to honor the situation and occasion of the recipient. Sent in the mail with a personalized note they are guaranteed to brighten anyone's day.
FMI check out www.asabutterflys.com.
And remember the butterfly chooses its forever home so it may take a few days for Kristine to create the perfect butterfly...
Kristine is a Teaching Artist who believes that everyone can make beautiful and meaningful art. Her work can be found throughout New England in schools, museums, non profits and private groups. FMI contact Kristine or visit www.creativechildart.net